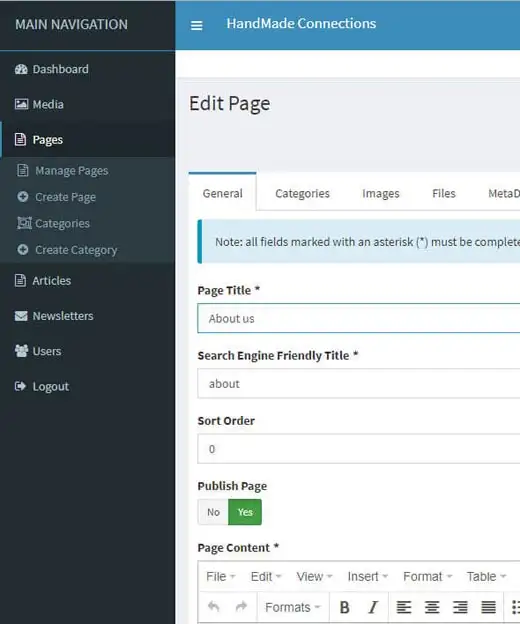 Streamline your content management with our Laravel Content Management System.
Laravel is a PHP web application framework ideal for CMS websites, with expressive, elegant syntax, putting amazing functionality at your fingertips.
It is frequently used for web-based or web application development that is known for its exceptional characteristics like reliability, high performance, efficiency and secure SQL processing.
Empower your content with our HandMade Laravel CMS.
Our Laravel Content Management System (CMS) is a powerful and flexible platform for creating and managing dynamic websites and online applications.
Built on the popular Laravel framework, our CMS is designed to be easy to use, highly customizable, and scalable to meet the needs of businesses of all sizes.
With our CMS, you can create and edit content quickly and easily, with a user-friendly interface that makes it simple to add text, images, videos, and other media to your site.
Our powerful content management tools also allow you to manage user accounts, track site analytics, and integrate with third-party applications and services.
Whether you need a simple blog or a complex web application, our Laravel CMS is the perfect solution for your needs.
With its flexible architecture and powerful features, you can easily customize your site to meet your specific requirements, while also benefiting from the security, stability, and performance of the Laravel framework.
Our CMS is widely used in a range of industries. Click here to view our CMS website portfolio.
Please contact us with your CMS website requirements. 
If you would prefer to speak to a consultant directly please call our virtual office on 044 874 2586 and we will connect you with a team member who can help.